Euro Labour Infusion Ltd (ELI) was created to respond to critical shortages of both skilled and semi-skilled labour in Western Canada. ELI's principals are uniquely qualified to assist Canadian employers with their labour shortages through the recruitment of foreign workers from Europe.
Tony Muszynski, President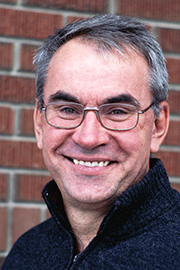 Tony is graduate of Oberlin College in Ohio and the University of Toronto Law School.]
He practices law in Calgary focusing on the area of Canadian immigration law.
In 2007, he created Euro Labour Infusion, an employment agency licensed to recruit foreign workers to the province of Alberta.
Tony Muszynski is also licensed in the provinces of Saskatchewan and Manitoba as a foreign worker recruiter.
He is the President of the Polish Canadian Humanitarian Society.
For almost ten years he was the Director of a biennial international educational program, Poland in the Rockies, in Canmore, Alberta for young Polish-Canadians and Polish-Americans.
In 2000, he received a Gold Cross of Service from the Republic of Poland. In 2005, he was awarded a Centennial Medal by the Province of Alberta and in 2013 received the Queen Elizabeth II Diamond Jubilee Medal for his volunteer work in Canada.
Tony was born in Edmonton, Alberta. He is fluent in Polish and French. He is married to Kim Clayton. They have two children, Hannah and Alex.